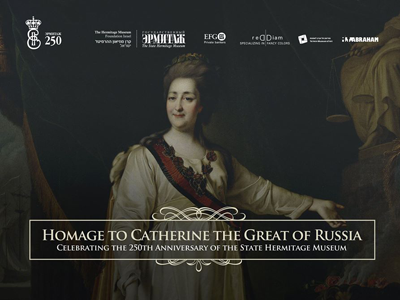 As part of the 250th anniversary of the State Hermitage Museum festivities, a very special gala evening was held last Sunday, Dec 21st, at the Tel-Aviv museum of arts. Over 300 guests arrived especially for this occasion from both Europe and the US as well as an elite group of local art enthusiasts and philanthropists.
The evening began with words from Mrs. Suzanne Landau, Director and Chief Curator of the Tel Aviv Museum of Art, Dr. Mikhail B. Piotrovsky, the Director of the State Hermitage Museum, Mr. Amir G. Kabiri, President of the Hermitage Museum Foundation Israel and Mr. Ron Huldai, Mayor of the city of Tel-Aviv.
The main event was a benefit auction conducted by a representative from Phillips Auctioneers (U.K) proposed select works by Israeli and Russian pioneer artists such as Zoya Cherkassky, Michail Grobman, Michal Na'aman, Vadim Zakharov, Tim Parchikov, Mstislav Valerianovich Dobuzhinsky, Anatoly Osmolovsky, Vladimir Wassilievich Sterligov, Raffi Kaiser, Leonard Baskin, Anatoly Belkin and Sammy David Cohen Arkin De Cazelet.
The highlights of the benefit auction were two unique items designed by Red Diam LTD:
1. 250th Jubilee Emblem of Catherine the Great diamond Brooch - 18k custom-made rose gold with 138 fancy vivid pink diamonds, certified with 13 white diamonds
2. A pair of 250th Jubilee Emblem of Catherine the Great Cufflinks - 18k yellow gold certified with 50 white diamonds and 6 green Tsavorite diamonds.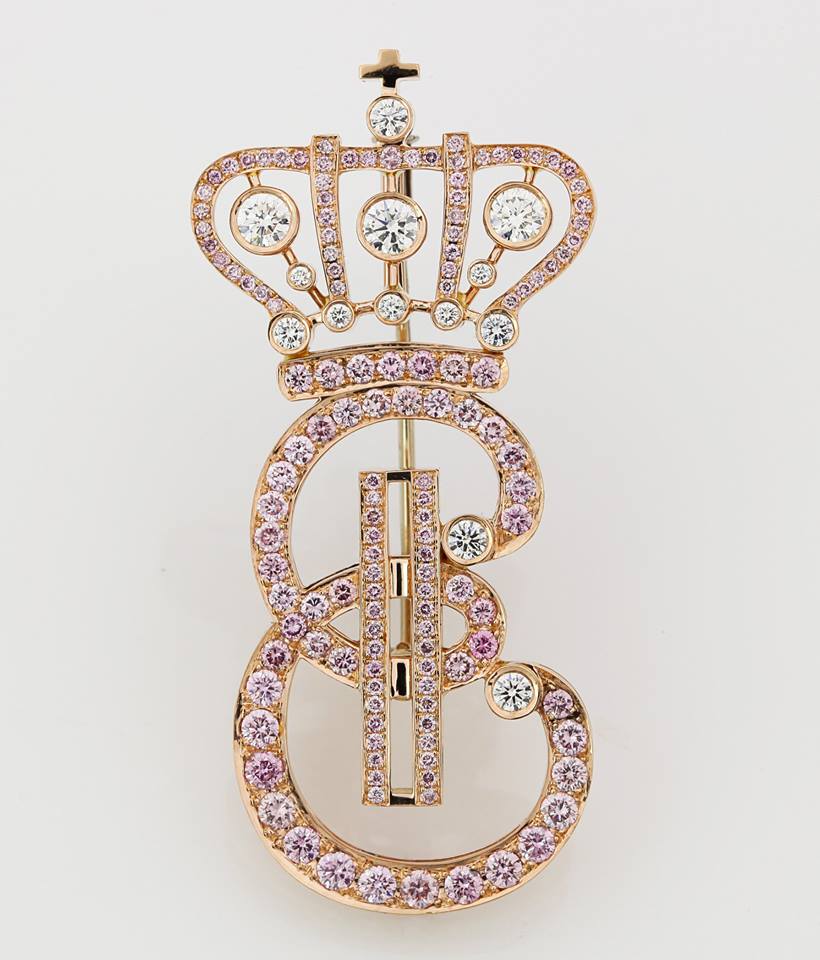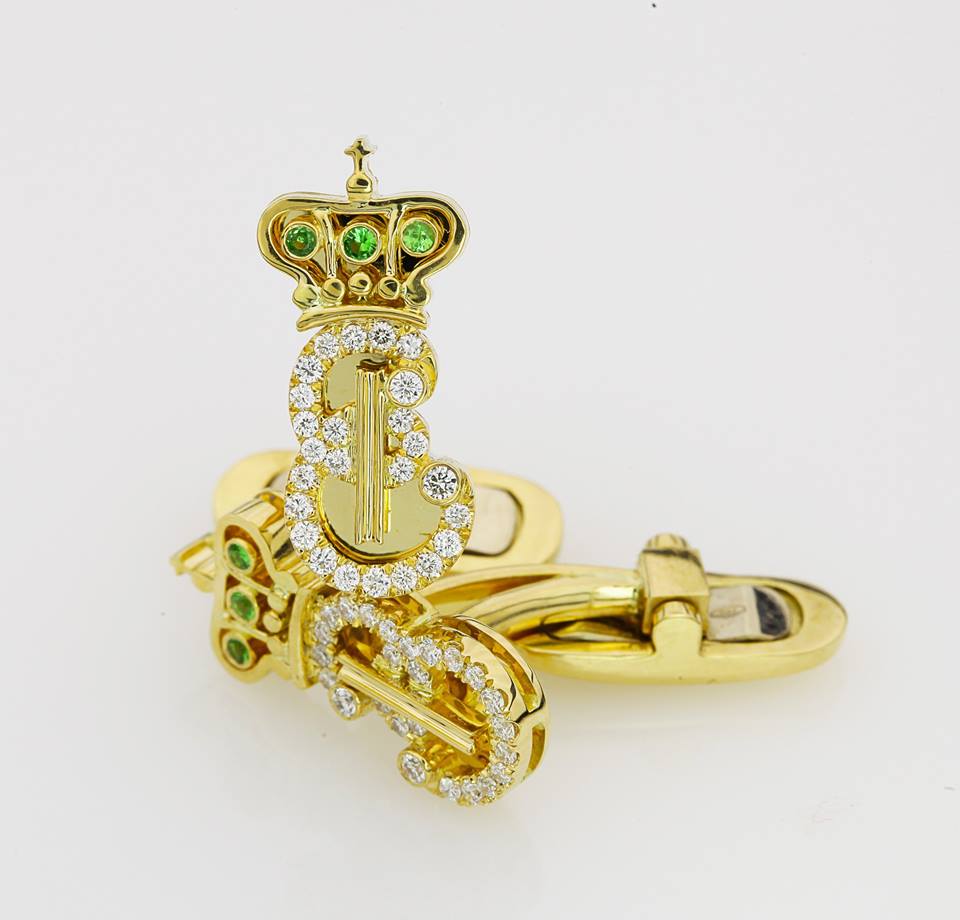 The purpose of the benefit auction was to finance the exhibition of the unique collection of Alexander Archipenko's works, the biggest of its kind, which is at the Tel Aviv Museum of Art and will travel to the State Hermitage Museum in 2015, with the full support of the Hermitage Museum Foundation Israel. In exchange, 15 works by Henri Matisse from the State Hermitage Museum will be on display at the Tel Aviv Museum of Art.
The 6th candle of Hannukah was lit by Oscar winner actor Mr. Haim Topol, famous worldwide for his leading role in "Fiddler on the Roof". After that, the esteemed guests enjoyed a collection of Russia's leading composer, Tchaikovsky, performed by the Israeli Philharmonic quartet.
The evening ended with a performance by David Da'or, world-renown singer, songwriter and composer.Da'or, who has been referred to as "Israel's most acclaimed modern singer", took the stage by storm with a variety of music styles including pop, rock, folk, rhythm & blues and even klezmer tunes.